Microneedling
Microneedling

 

is a cosmetic procedure. It involves pricking the

 

skin

 

with tiny sterilized needles. The small wounds cause your body to make more collagen and elastin, which heal your skin and help you look younger. You might also hear it called collagen induction therapy.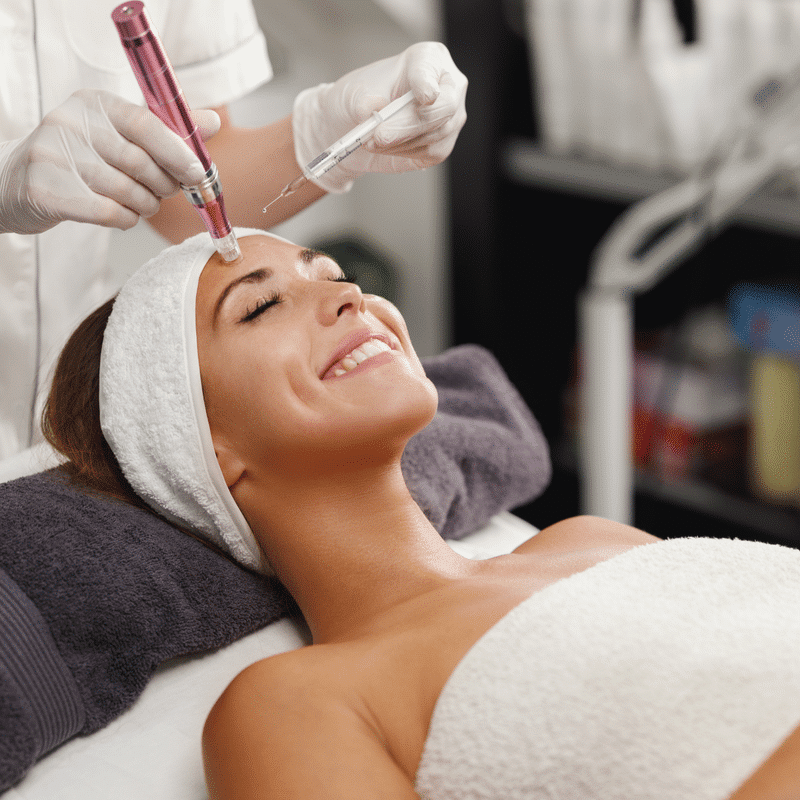 What is Microneedling?
Microneedling is a method that some dermatologists use to treat different skin conditions. The technique involves using multiple tiny, sterile needles (a Dermapen) to puncture the skin and cause physical trauma.
Microneedling may help address many skin-related complaints, including:


wrinkles



scarring



acne



alopecia



skin pigmentation issues



stretch marks



rosacea



loose skin, such as after weight loss or liposuction
Why choose Microneedling?
Microneedling oscillates vertically into the skin and has adjustable speed and depth control allowing us:


to tailor the treatment to each individual client and



effectively treat hard-to-reach places.
Is there anyone who is unable to have the treatments?
Microneedling is suitable for most skin types; however, it is not suitable for clients who:


Have used Roaccutane (isotretinoin) within the last 6 months



Have open wounds, cuts, or abrasions to the skin



Have had radiation treatment within the last year



Have a current outbreak of herpes simplex (cold sores), active acne, or any other infection or chronic skin condition in the area to be treated



Have areas of the skin that are numb or lack sensation



Is pregnant or breast feeding



Have a history of keloid or hypertrophic scars or poor wound healing



loose skin, such as after weight loss or liposuction
Are there any side effects to Microneedling?
Side effects are minimal but can include light bruising, but they usually fade within 24-48 hours.
The area should not be exposed to sun, tanning beds, heat, hot water or saunas for 5-7 days.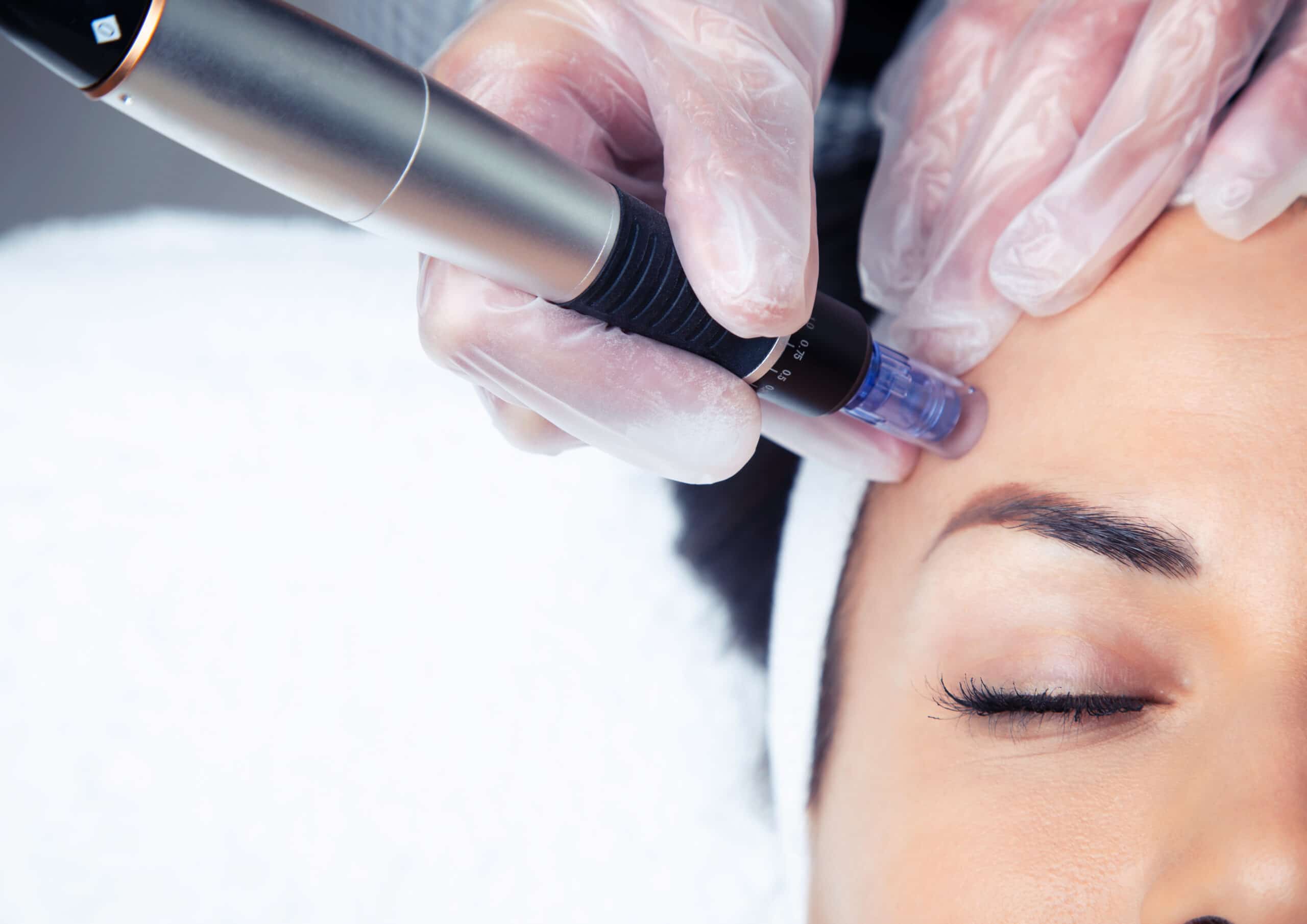 Is Microneedling painful?
The great thing about Microneedling is no anesthetic is needed. Microneedling feels more like vibration on the skin. This is dependent on the needle depth chosen and you may experience a slight discomfort in certain areas, but again not enough for anesthetic to be applied to the skin.
How long does Microneedling take to work?
Usually with a thorough consultation, treatment and aftercare given, the total treatment time takes about 45 minutes for the face and neck but depending on other areas of the body treatment time may vary.
With minimal downtime, Microneedling can be fitted in around your normal daily routine.
Speak with the clinic today
Call: 01491 756015
Preparation for during and after your appointment
procedure for Microneedling
During the procedure, your doctor makes small pricks under the skin with a pen-like tool. The pinpricks are so small that you likely won't notice them after the procedure. Your doctor will move the tool evenly across your skin so that the new skin that rejuvenates will be even, too.
Before getting started, your doctor will use a topical anesthetic to reduce the chances of pain. This is done about an hour before your treatment.
Your doctor may then apply a serum or calming treatment. In total, you can expect to be at the office for a couple of hours at least.
What should i do after my treatment?
Following treatment it is advised to use tepid water to cleanse the face for the first 48 hours and to dry the area gently without rubbing. Please ensure your hands are always clean when touching the treated area to avoid any infections. It is also advised to avoid applying make-up products for the first 12 hours following treatment although after this time mild mineral based make-up products are allowed. Optimally it is suggested that you use a home based cosmetic dermaroller 2-3 times a week in conjuction with an appropriate regime of topical skin care products to maintain results. We will advise you accordingly at the consultation.
How will i know it is working?
Marks will appear less noticeable, wrinkles will be finer, and your skin's quality will be overall healthier.
how often can i have Microneedling treatments?
As often as required, but with a minimum separation time of 6-8 weeks between treatments.
how does Microneedling compare with laser rejuvenation?
Microneedling stimulates the collagen and elastin's as does laser resurfacing, but without the risk of injury or damage to the epidermis. It is also much more economical and long lasting.
Email Us
info@healthiumclinics.com
Our Location
Garden Cottage, Badgemore Park
Henley-On-Thames, RG9 4NR