Chemical Peels (including Noon)
Facial treatments using advance chemical formulations to treat skin without unwanted side-effects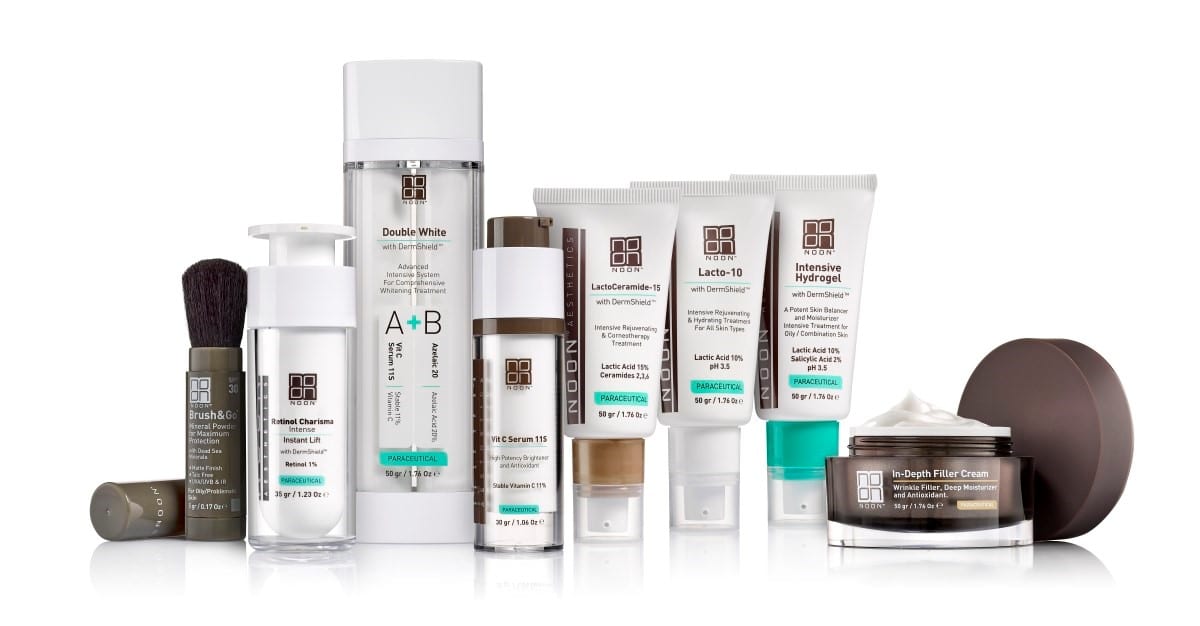 Healthium working with NOON Aesthetics'
Healthium is pleased to be working with NOON Aesthetics' solutions to deliver impressive results for various skin problems, such as aging skin, sun damage, hyper-pigmentation, loss of elasticity, acne and more.
The product line includes professional products with high concentration levels of active ingredients, which effectively treat the skin without unwanted side effects such as irritation, burning, redness and discomfort, due to the use of the DermShield™ technology.
Skin: Types and Conditions
The skin is the largest organ in the human body and accounts for up to one-sixth of our body's weight. In this context, the skin acts as a barrier between the human body and its environment, successfully fulfilling a large number of tasks essential for maintaining overall human health.
There are three basic skin types: normal, oily and dry. Each skin type has certain characteristics that require specific treatment and customized products. Yet, the skin type may change during our lifetime due to state of health, climate effects and stress, leading to additional treatment needs that may only be diagnosed by a skin care professional.
Every skin type can suffer from one or several conditions such as becoming dehydrated, the appearance of acne, discoloration or even aging. It is critical to know the exacts of your skin in order to receive the best treatment – and receive an overall glow.
ACNE
Acne is a chronic, multi-factored and infectious disease of the hair follicles and sebaceous glands. The main factors for developing acne are increased secretion of sebum and enlargement of the sebaceous glands and the appearance of 'blackheads' – which are disturbances in the flow of sebum causing the sebaceous glands to be stretched even more, leading to bacterial infection. In addition, there is an increase in an anaerobic bacterium together with the addition of streptococci and staphylococci.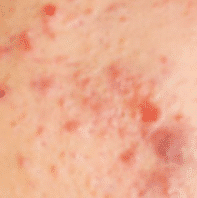 AGING
There are two types of aging skin – the "natural"/chronological (age-related) aging which causes the skin to be thinner, vulnerable, dry, less flexible and harder; and this type of aging skin is the result of exposure to the sun's rays (UV). UV rays cause thickening of the skin making it rough and giving it an uneven appearance (distribution of the pigmentation cells), thus the complexion is not uniform, with brown spots. The damage from the sun's rays is expressed also in the deeper skin layers: in the dermis layer the sun destroys the collagen fibers and the elastin fibers, and turns them into granular, useless material. The skin loses its strength and flexibility, and subsequently deep wrinkles are formed, leaving the skin to sag. The small blood vessels in the skin are also damaged and become fragile, and therefore contusions occur with every touch, pressure or cut.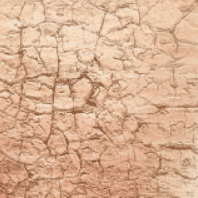 DISCOLORATION
Discoloured skin patches are irregular areas where there are changes in skin colour. They are a common problem with a wide array of potential causes. Some of the more common causes for changes in skin colour are illness, injury, and inflammatory problems. Discoloured skin patches also commonly develop in a certain part of the body due to a difference in melanin levels. Melanin is the substance that provides colour to the skin and protects it from the sun. When there is an overproduction of melanin in a given area, it can result in skin discoloration in that area.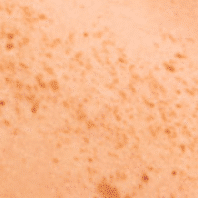 DEHYDRATED
Dehydrated skin lacks water or moisture, usually as the result of a decrease in the production of skin moisture and oil.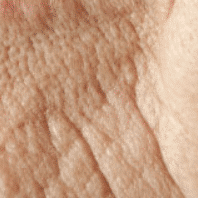 REDNESS & IRRITATION
Skin redness and sensitivity are defined as an inflammation of the epidermal layer of the skin. The cause can be allergic, infection, or a hereditary tendency such as seborrheic dermatitis or atopic dermatitis. The term atopic means non-typical and therefore refers to a hereditary tendency.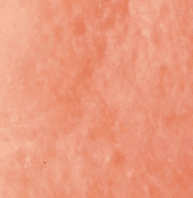 Treatment Process – NOON Aesthetics'
Initial Consultation
Before any treatment, we will spend 10-15minutes carrying out a skin condition assessment, using an analyser device, which enables our clinician to understand the health of the skin including, hydration, thickness and any underlying health issues.
Treatment Plan
Following the consultation, we will prepare a Treatment Plan which will set out how many sessions you might need and the intervals between the sessions. Each Treatment session will normally be around 30-45minutes and covers the following areas:
Face Treatments and Care
We provide a gorgeous, relaxing facial massage using one of Noon's products.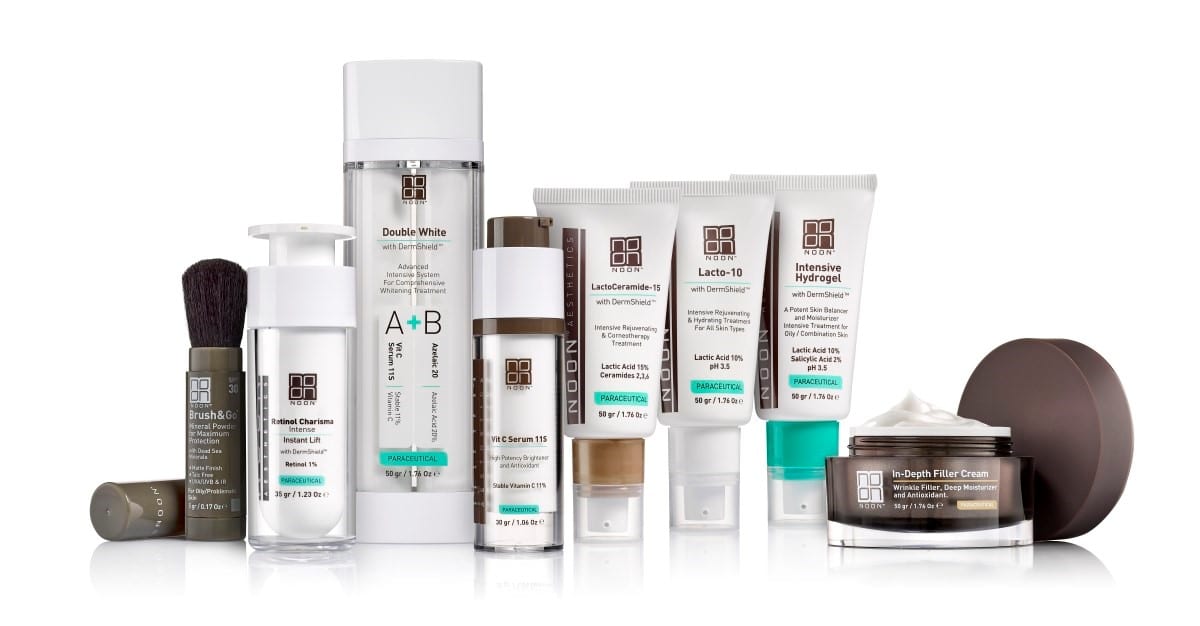 Pre-treatment advice – NOON Aesthetics'
Do not drink any alcohol during the 24 hours before your treatment. Please do not wear make-up on the day of the treatment.
Treatment Aftercare – NOON Aesthetics'
There are no known side-affects or allergic reactions to this treatment but if you experience anything out of ordinary after having the treatment, speak to your Clinician or medical practitioner immediately.
To sustain the benefits of the treatment, you can:


Book another session



Buy some products to use at home
How many sessions will I need?
One or regular sessions to sustain the feeling of well-being.
How quickly will I see results?
What will I feel during and after the treatment?
Do I have any anaesthetic?
What is my recovery time and when ?
How long does the procedure take?
A treatment session will take 30-45mins .
When can I go out and resume my normal daily activities?
How long will the results last?
Is the Treatment for Men and Women?
Speak with the clinic today
Call: 01491 756015
Email Us
info@healthiumclinics.com
Our Location
Garden Cottage, Badgemore Park
Henley-On-Thames, RG9 4NR